4 tags
6 tags
4 tags
4 tags
5 tags
4 tags
5 tags
4 tags
4 tags
"The artist is a direct product of life. He is an apparatus born to be the..."
– Diego Rivera (1886-1957) 'The Revolutionary Spirit in Modern Art' (via chrisvillacillo)
4 tags
4 tags
5 tags
4 tags
2 tags
8 tags
5 tags
Woa! Look @ what wacom did! →
I think I have seen something like this, in a dream, when I was little along with flying cars and extra terrestrials. This is pure magic…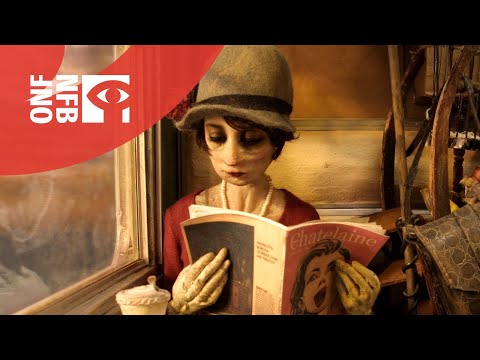 1 tag
5 tags
Stop my stop motion project... ?
I am going crazy with the research on my stop motion project in progress.I almost immediately started researching the procedure and materials I will need for creating the puppet. I contacted many artists that use stop motion and puppets for their work and attended a seminar on the subject. The final decision was to use foam latex for the body and super sculpey for the face. The first surprise...
2 tags
5 tags
Watch
Insomnia (incomplete) This is the stop motion (claymation) project I did during the animart 2011 workshop. Stop motion is a very interesting technique which I intend to use for my next project
5 tags
Watch
Teaser for my upcoming project "thess"
4 tags
4 tags
4 tags
4 tags
3 tags
Watch
This animation is my interpretation of Katrin the thrill's "Earth is calling us" song
"Before I was shot, I always thought that I was more half-there than all-there -..."
– Andy Warhol (via saatchionline)
Crazy Woman vs Art →
It happened several years ago here in Greece when another crazy woman attacked and shredded a photo by Thanassis Totsikas she found offending. Here a similar event takes a more "global" scale.. Oh those crazy people…
4 tags
4 tags
4 tags